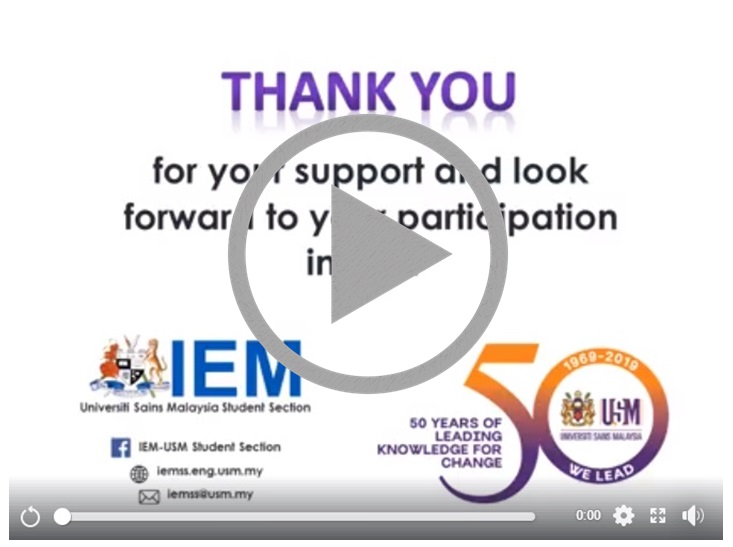 IEM-USM Student Section has successfully organized 19 events covering various projects such as technical trips, industrial visits, guest lectures, workshop, competitions and sport in the year 2018. The organized events are either at university level, national level or international level. Special gratitude goes to IEM-USM Student Section Executive Council Session 2017/2018 and Session 2018/2019 for their hard works and efforts. We would like to express our appreciation to all sponsors of our events.
On behalf of IEM-USM Student Section, we would like to thank all IEM-USM Student Section members and students for your support. We hope that all these activities have given benefits to participants. We look forward to your participation in the year 2019. Stay tuned with us!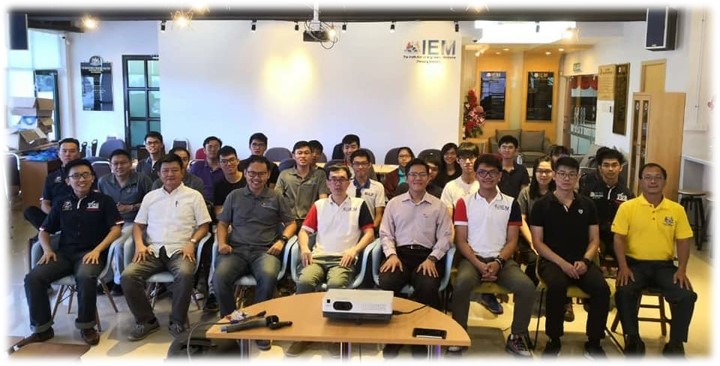 IEM-USM Student Section has sucessfully organized a visit to IEM Penang Secretariat on 8 December 2018. The visit was led by Assoc. Prof. Dr. Lau Tze Liang, the advisor of IEM-USM Student Section, and accompanied by 14 IEM-USM Student Section executive council members and student members. The purpose of this visit is to interact and network with experienced and young engineers from IEM Penang Branch.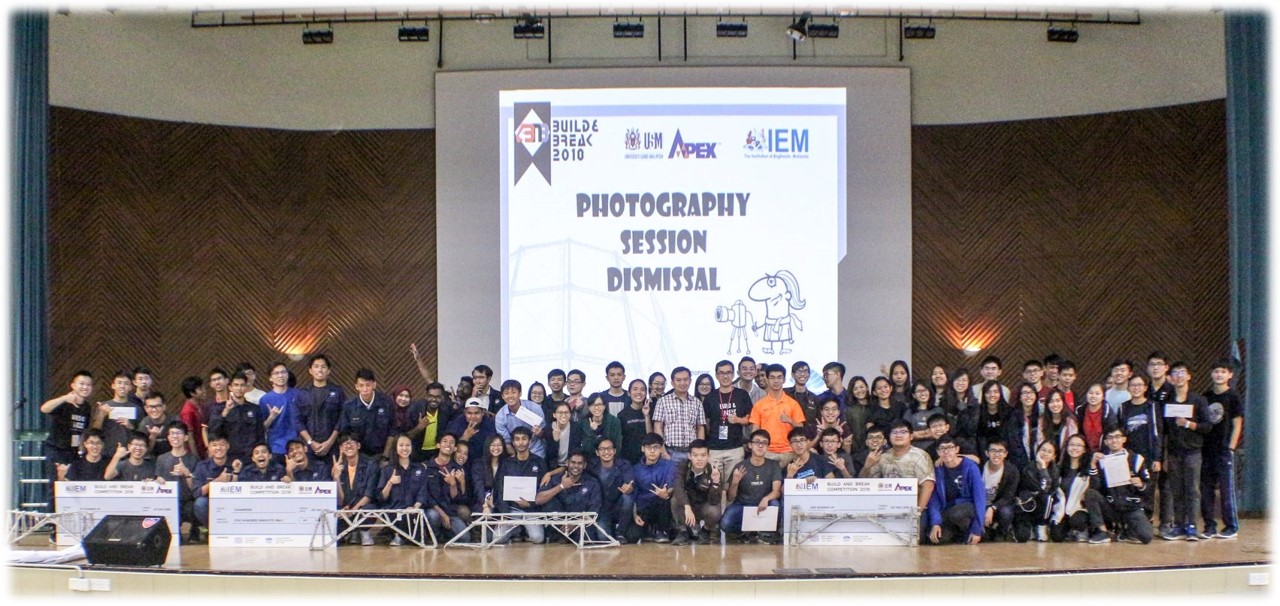 Build and Break Competition 2018, organised by IEM-USM Student Section, has ended successfully on 1st December 2018. This competition aims to enhance problem-solving skills and comprehension of engineering concepts among undergraduates. A total of 23 teams consisting of 109 USM and UniMAP students from various backgrounds participated in this annual competition. This competition was sponsored by M.E.I. Project Engineers Sdn Bhd and NS BlueScope Lysaght Malaysia Sdn Bhd. Special appreciation goes to judges who are Assoc. Prof. Dr. Lau Tze Liang from School of Civil Engineering, Ir. Chee Hooi Beng from HBC Juru Perunding and Mr. Ooi Zi Xun from M.E.I. Project Engineers Sdn Bhd.
Congratulation to all winners:
Champion: TechsTeam (UniMAP)
1st Runner-up: HACKERS (USM)
2nd Runner-up: Anonymous (USM)
Creativity & Aesthetics Award: Aero iCS 2 (USM)
Best Presentation Award: Warren Truss (UniMAP)
Most Efficient Team Award: 3+1 (USM)